The HIDTMA group has a multidisciplinary team with great experience in archaeological studies on the coastline.
Our provided services are:
Archaeological impact studies.
Emergency archaeological interventions (prospection, excavation, etc.)
Archaeological prospection studies
Underwater archaeological excavation
Inventory and cataloguing of coastal archaeological sites.
Control and monitoring of building work (marine dredging, roads, earth clearing, etc.)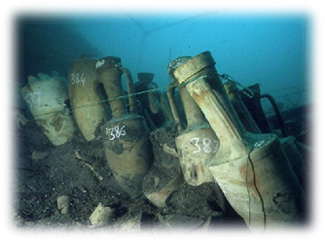 Outstanding project
UNDERWATER ARCHAEOLOGICAL RESEARCH FOR THE PORT OF VALENCIA EXTENSION
The actions contracted from HIDTMA ECOMAR by the Port Authority of Valencia consisted of the following:
To determine the existence or otherwise of archaeological elements in the area of the port extension prior to the execution of the building work
Underwater prospection via the use of archaeological soundings with suction hose and visual prospection under immersion.